Household Helper Training Program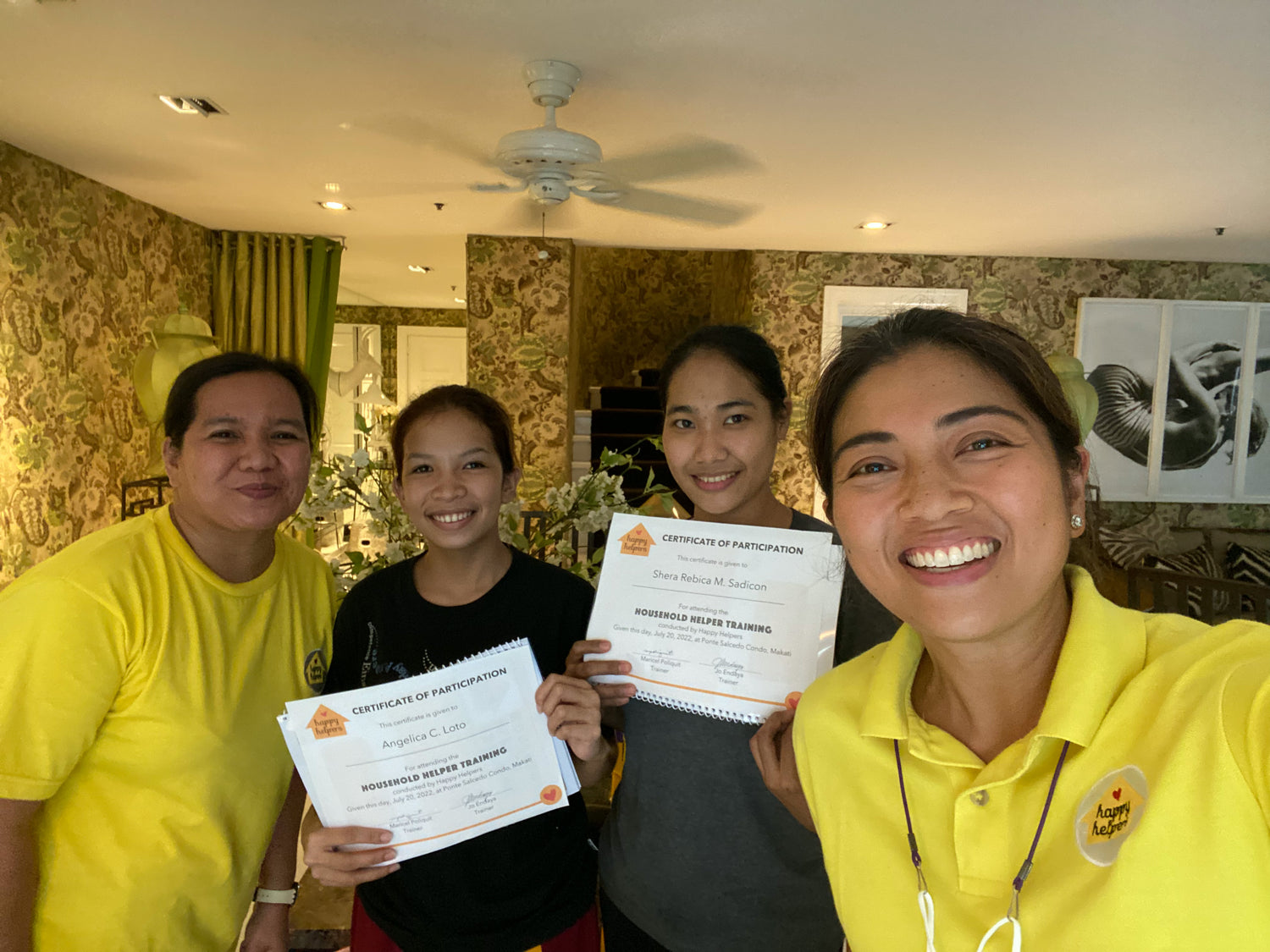 Learn the Happy Helpers method of cleaning and disinfecting
Professionalize the skills of your household help in our comprehensive training workshops tailor-fit to your home's needs.
Inquire Now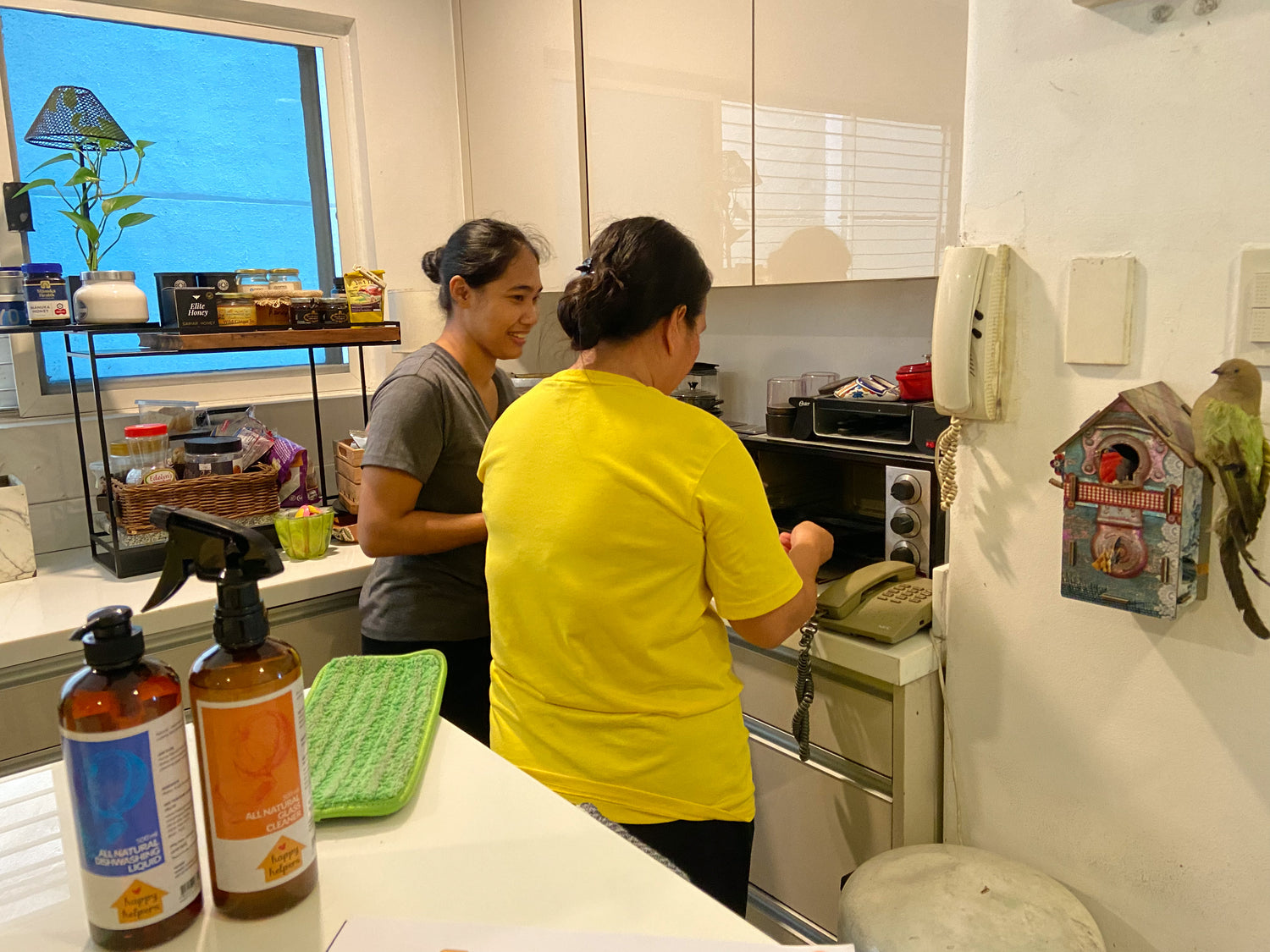 A personalized training program for your household help
Learn the fundamentals of standardized professional cleaning: setting the standard, choosing the right cleaning materials, and creating an efficient cleaning system for each room. In addition, we also teach essential soft skills and values.
Inquire Now